The nightlife in Berlin is notorious because everything seems to be infinite and wild and excessive. Out of that background the Plötzlich Crew has developed. And with it's illegal Raves in and around Berlin they build up a reputation within just a few years. 2012, as a result of the party series, the Festival am Bodden took place for the first time. And therefore the start of the today's Plötzlich am Meer. The love for electronic music and ecstatic remained unchanged since then.
Since 2013 the festival is located at the sea – the first four years in Mrzeżyno and since last year at the old airport in Kołobrzeg-Bagicz. It is still there: directly at the polish baltic sea coast. The nearby sea is an identifying feature and convinces both faithful supporters of the earliest hour and new festival lovers.
The planned chaos gives visitors the feeling of freedom and lightness: "everything is possible".
The festival triumphs with its extraordinary line-up. It catches with an exquisite selection of artists, wich strikes not only the heart of every music-insider.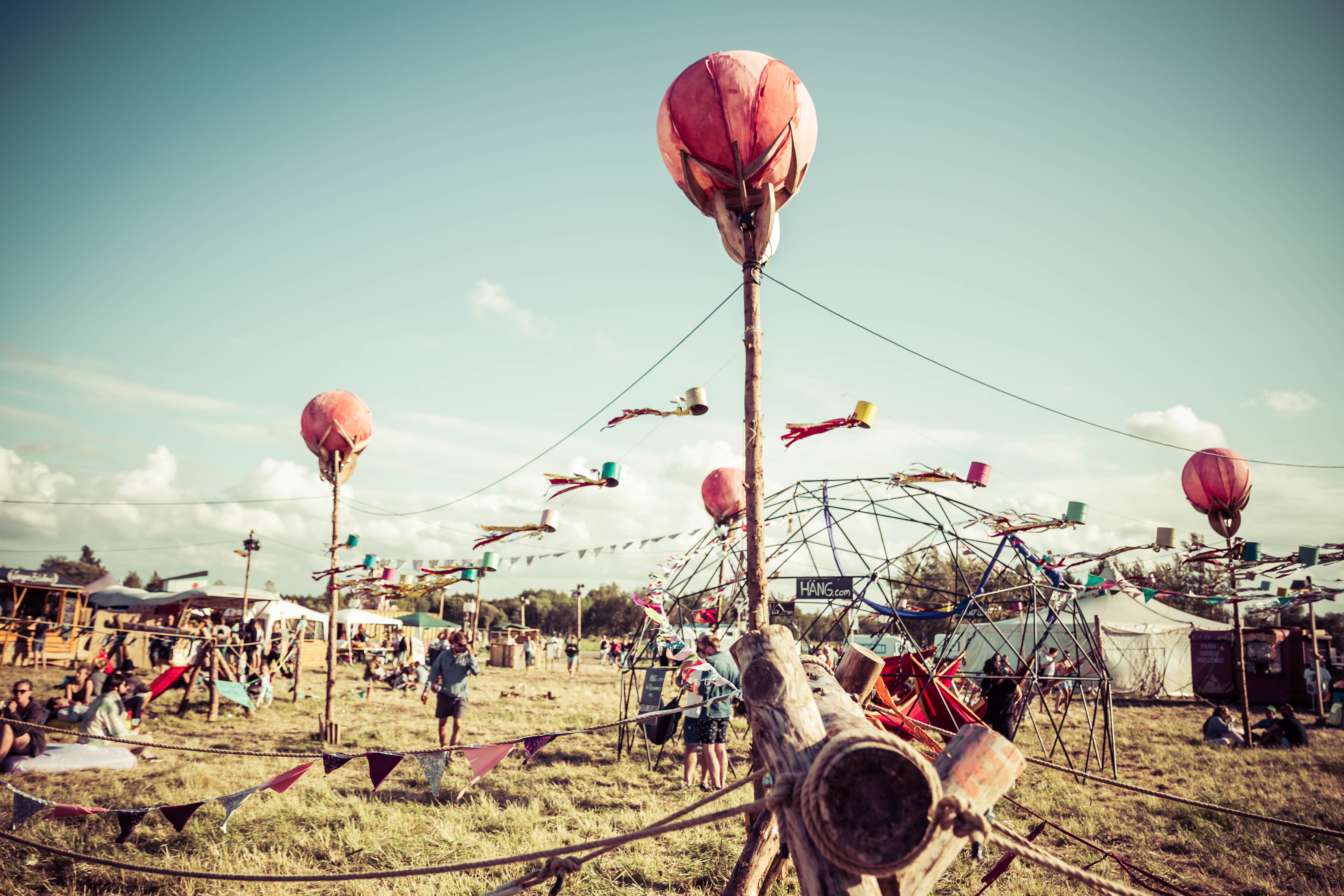 One of the highlights of the Plötzlich am Meer is the stage directly at the beach, which will be part of the festival area for the first time. Furthermore there will be a lot of small chill-areas in which one can feel the relaxation factor and holiday atmosphere – so that the festival weekend becomes a short vacation at the beach.
At the entire festival there are things to look at, touch, explore, stow. "Do it yourself" is not just a nice statement for the Plötzlich crew, it's more a guideline and codex. Despite the size of 7000 visitors the festival family, the intimacy and the "we-feeling" should be placed in the middle again this year. The Plötzlich am Meer intends to focus again on the years of beginning, the illegal wild raves. To guarantee that, the festival will be limited to only 6000 tickets.
Another important fact for the Plötzlich Crew is the recycling of waste. Therefore they came up with their own system which does not need a waste deposit. During the festival trash will be sorted directly.
Moreover their will be a lot of vegan food besides vegetarian and carnal food. One can buy it, as well as all the other products of the festival, with the own currency "Plötzkis". They can be exchanged for cash in the "Wechselstube".
Get to the the festival by ferry from Sweden or Denmark.
Check directferries to book your ticket to Swinoujscie, Gdansk or Gdynia. By train or car you can go directly to Kolbrzeg.
Buy your festival ticket and have the best time dancing, laughing and celebrating summer, music and life at the beach in Poland!